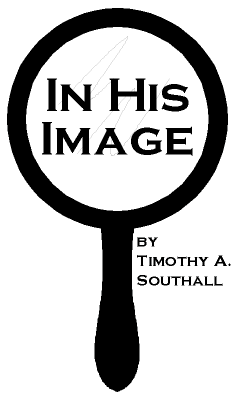 Please note: Each scripture is linked to The Bible Gateway. Scriptures will open in a separate window in your browser while this window will also remain open. You can click back and forth between the two windows. Once you have read all of the scriptures, you can close that window.
Have you ever felt like you were unimportant or "nothing" due to what others say or do to you? Or maybe sometimes what others don't do will make you feel bad. Well, there is Someone who cares very much about you–Someone who loves you.
Each of us is important to God–so important, in fact, that He created us in His own image and in His likeness (Genesis 5:1; Genesis 9:6; 1 Corinthians 11:7; Colossians 3:9-10; James 3:9). Yes, God wanted us to be as much like Him as we possibly can be. Everything God does and makes is important. We are His creation. God knew us before we were born (Jeremiah 1:5). Just think–God wanted us to be in His image and likeness. He wanted us to exist.
God loves each of us more that we can imagine. He loved us so much that He sent His only Son to us to show us the way and to die for us so that we could be saved (John 3:16). Just think–God, who has all power and authority, cares about you and loves you! So, when you feel alone and think that no one cares, remember there is Someone who does care. Remember that you were important enough to be made in His image.

Copyright © 2003 Timothy A. Southall. All rights reserved.